Custom HandMade Traditional Viking Yew Longbow
The Bow of Ullr
Ássinn (THE Norse "god") of Archery
Ullr is the son of Sif (Ásynja of harvest and Jǫtunn), and the stepson of Þórr. He is married to Skaði, Jǫtunn (giantess) associated with winter and mountains. He is one of the oldest Æsir and he is Ássinn (The Norse "god") of archery. Not a coincidence, therefore, that he lives in Ýdalir ("yew dales" in Old Norse), surrounded by the most important material in the making of bows: Yew trees.
HANDMADE WITH YEW
THE SACRED WOOD OF THE ÆSIR
The custom handmade traditional Viking longbows are made of Yew.
The best yew in the world is found in very specific areas of British Columbia, Canada. Typically in locations as difficult to access and navigate as areas where cloudberries are generally harvested in the far north. Yew is not very common. The right staves of wood, straight enough, with minimal knots, long enough, etc... are also rather difficult to find. Furthermore, Yew can also only be cut in winter, and drying it naturally takes several years...

Best yew is also found in Old Growth forests (and not all of them)... Because the density of the wood is much better when it's been growing for thousands of years. Once old growth yew is harvested, it is gone for thousands of years, if not forever.
Yew is a finite, rare resource, extremely difficult to source and harvest. This makes any yew bow a unique and exceptional weapon.
HANDMade to Specifications
WITHOUT THE USE OF POWERTOOLS
Bows are made to order, and to specifications, with specific length, draw, and/or weight based on your requirements, discussed and assessed following your order (so we can make a bow that is the best for you).
Yew is from British Columbia, Canada. The bow, however, may be made in/shipped from Norway, Montana (USA), or, of course, British Columbia, based on the location of the Úlfhéðnar creating the bow at the time.
Allow at least 24 months for manufacturing and delivery.
The bow shown here is a handmade yew long bow, naturally laminated with darker-colored heartwood (for strength), and lighter-colored sapwood (for flexibility). This bow has a 72" length, a 28" draw, and a 55-60 lbs weight.
Cost is from about 4kgs (about 9lbs) of silver. That's about 15,500 Norwegian Kroner, or $1,850 + $8.95 Worldwide Shipping. Yep. That's steep. But getting the best bows in the world comes at a cost.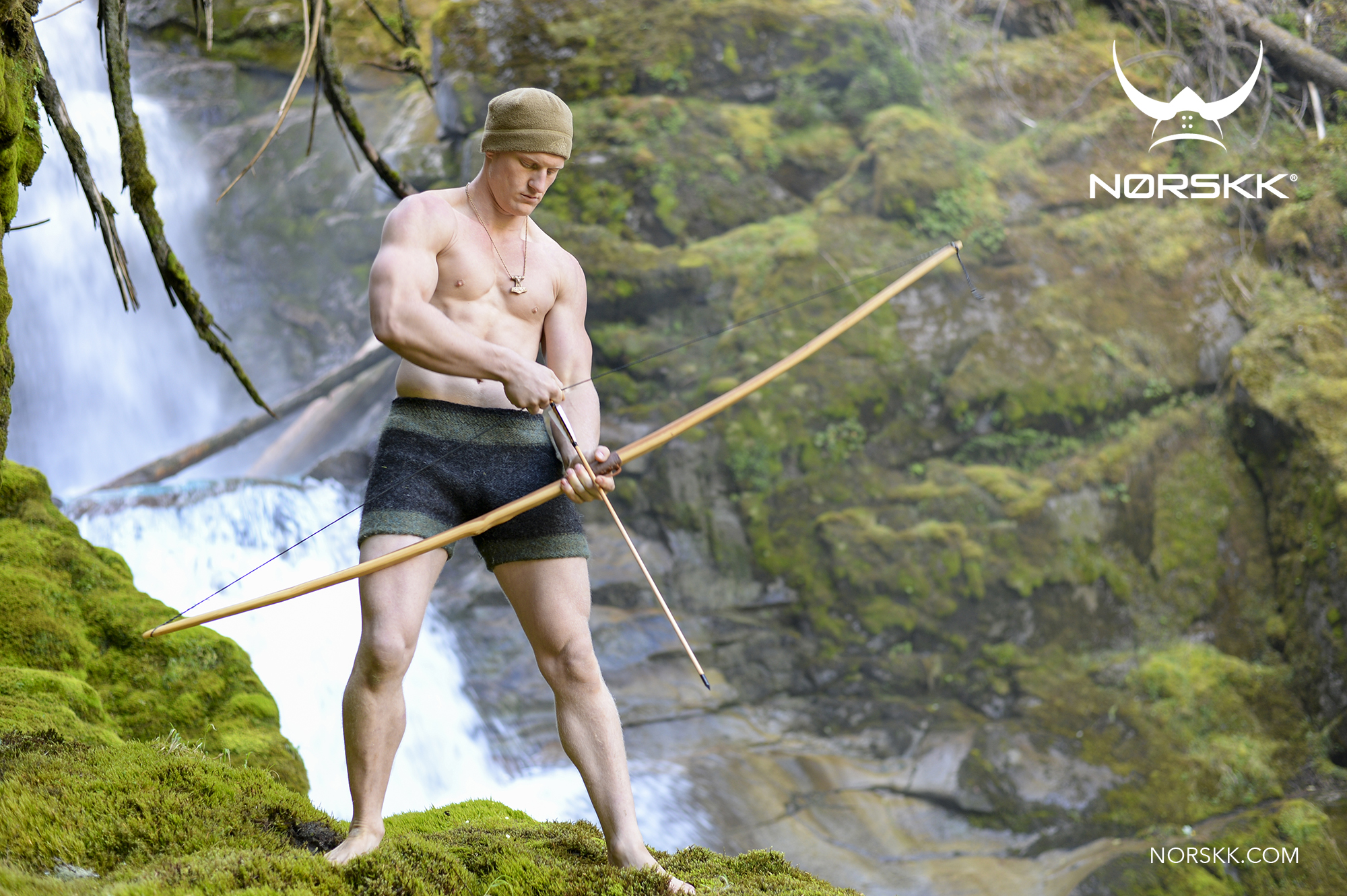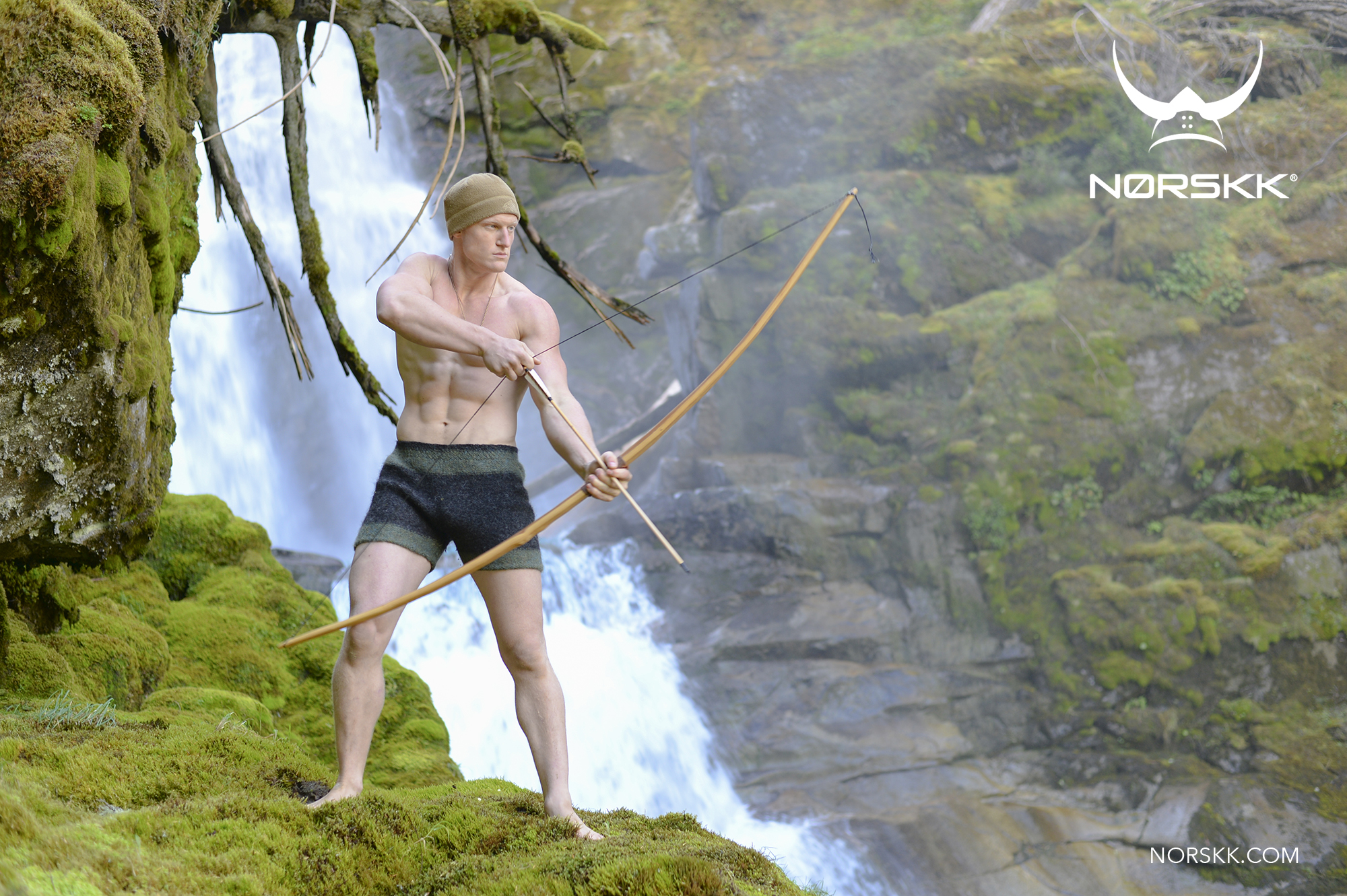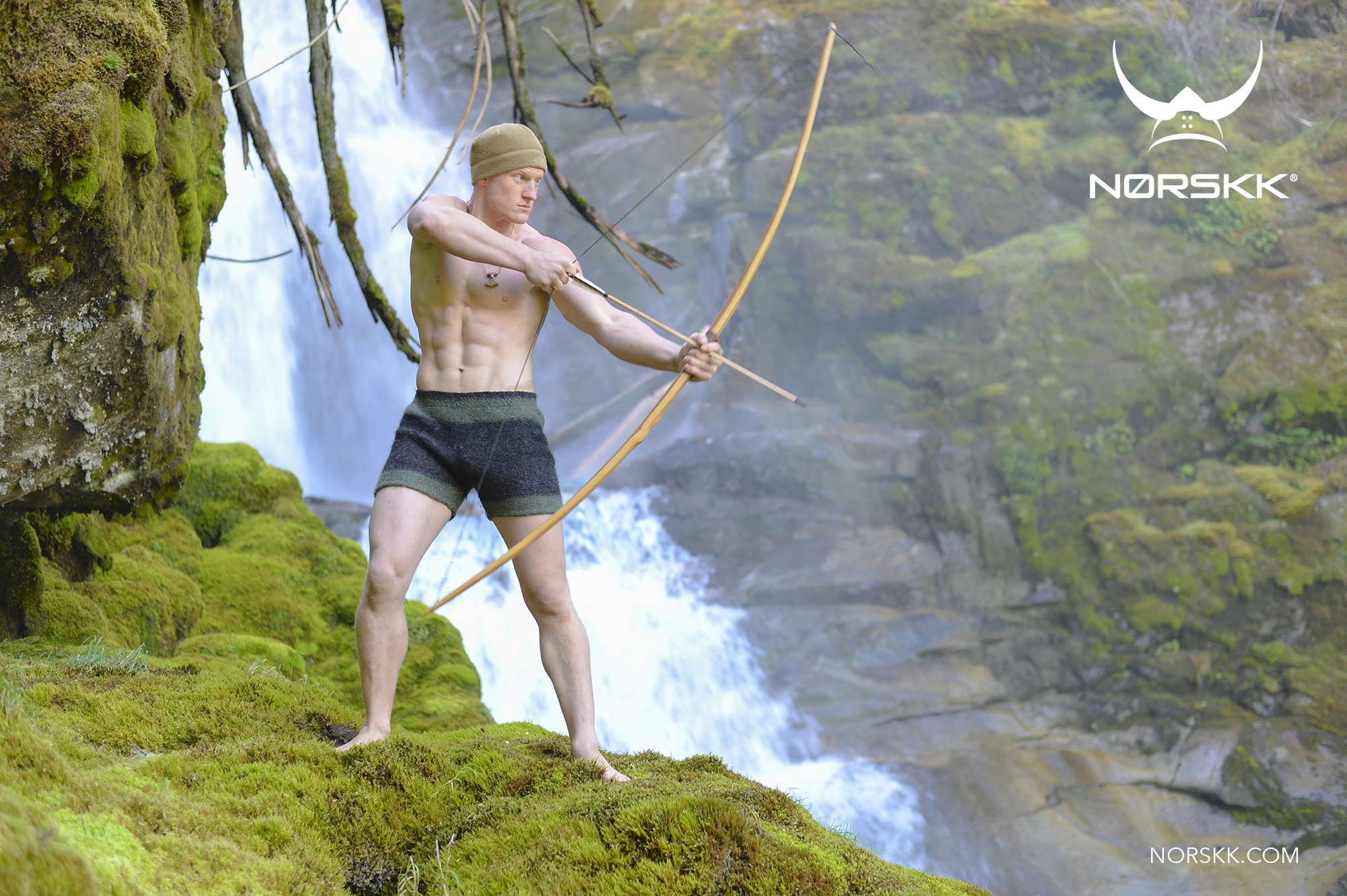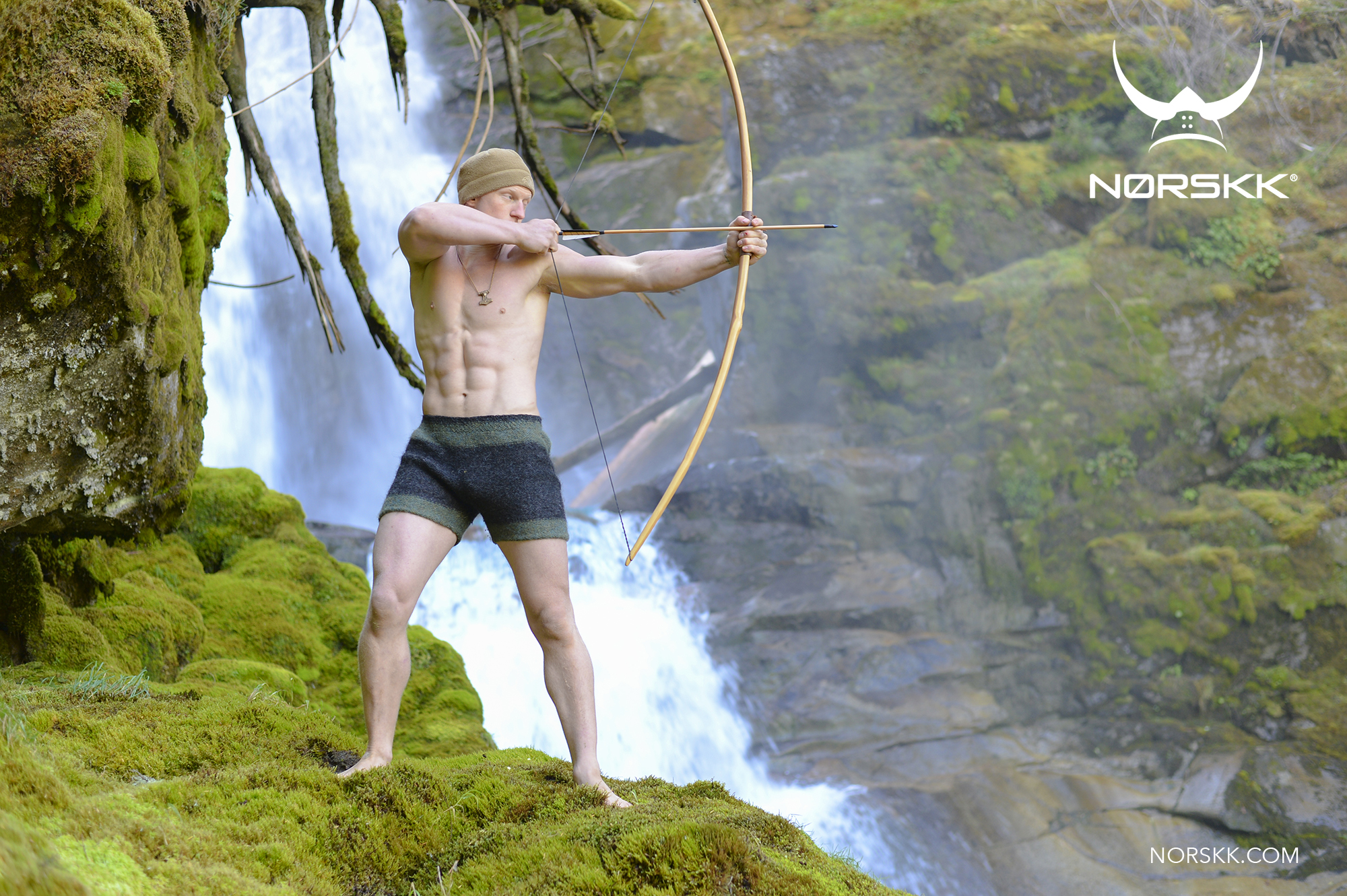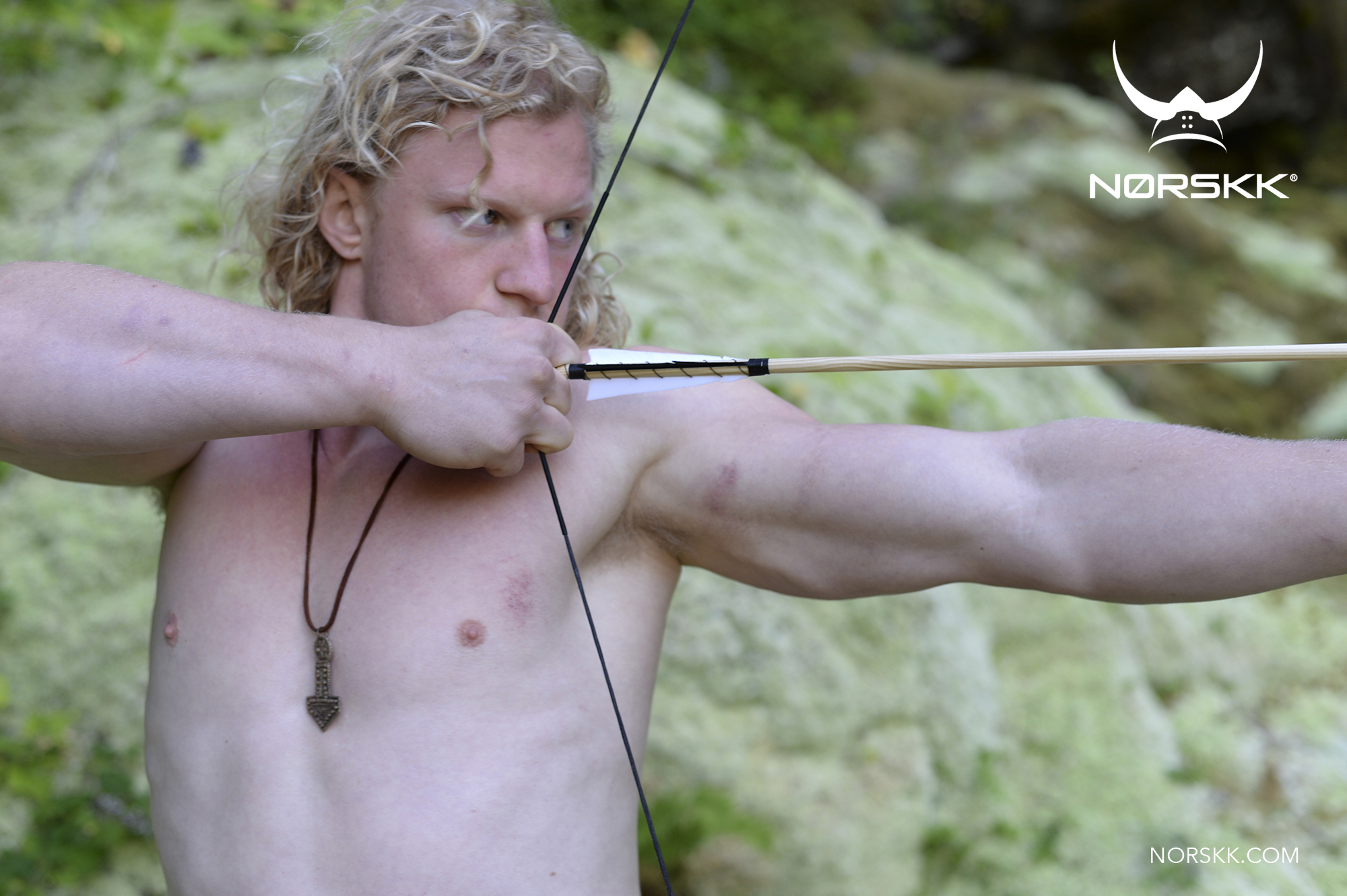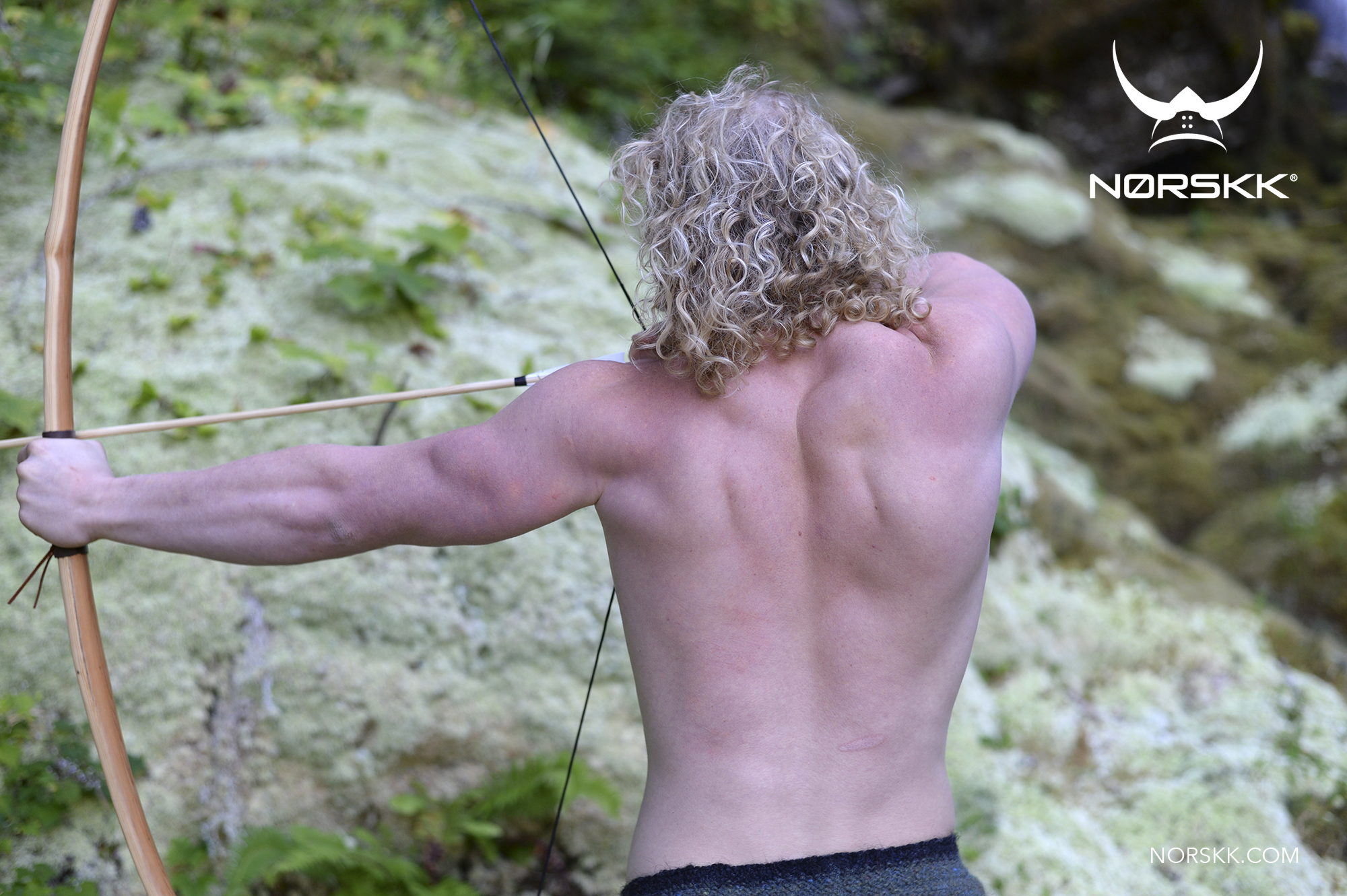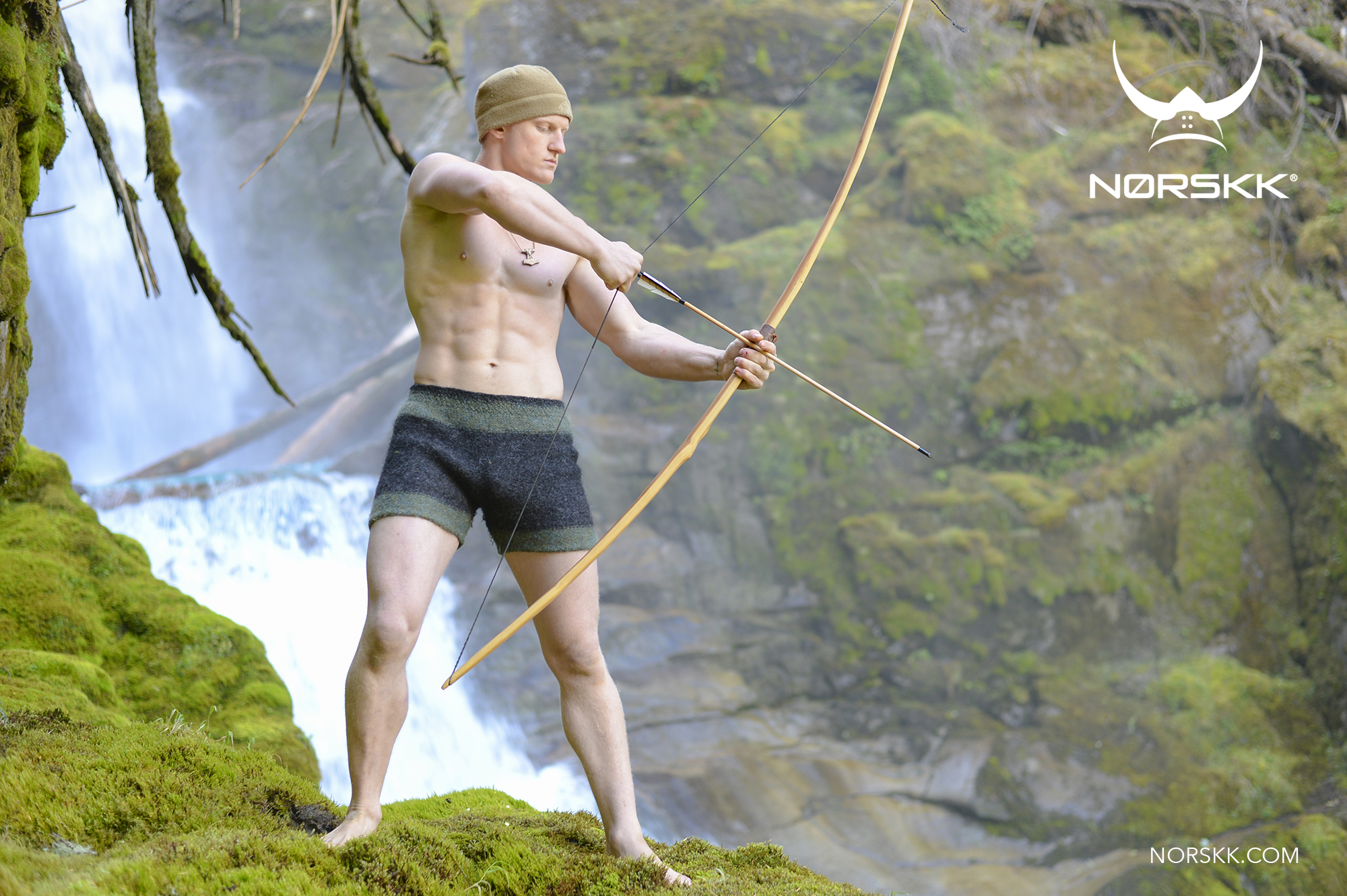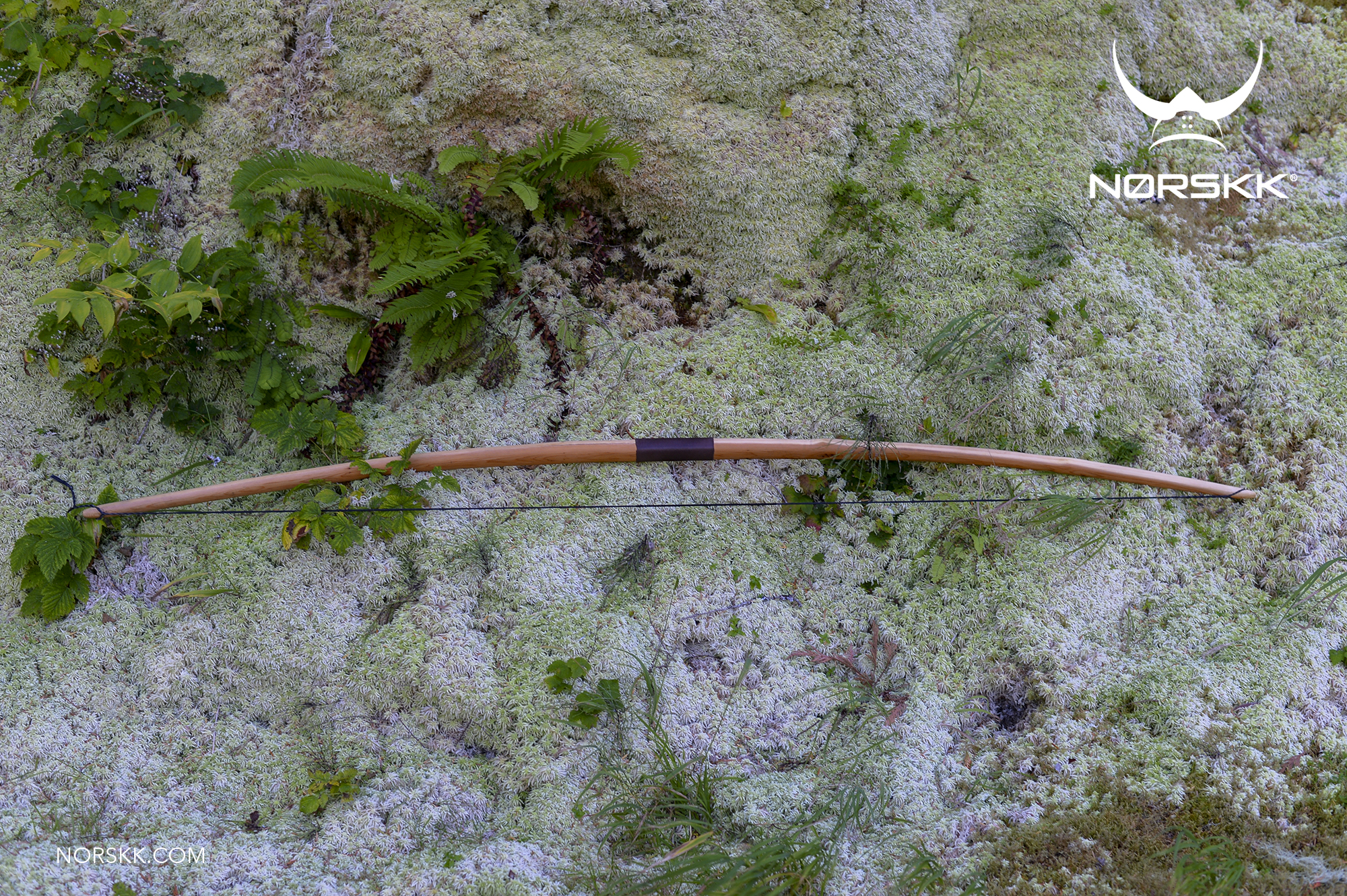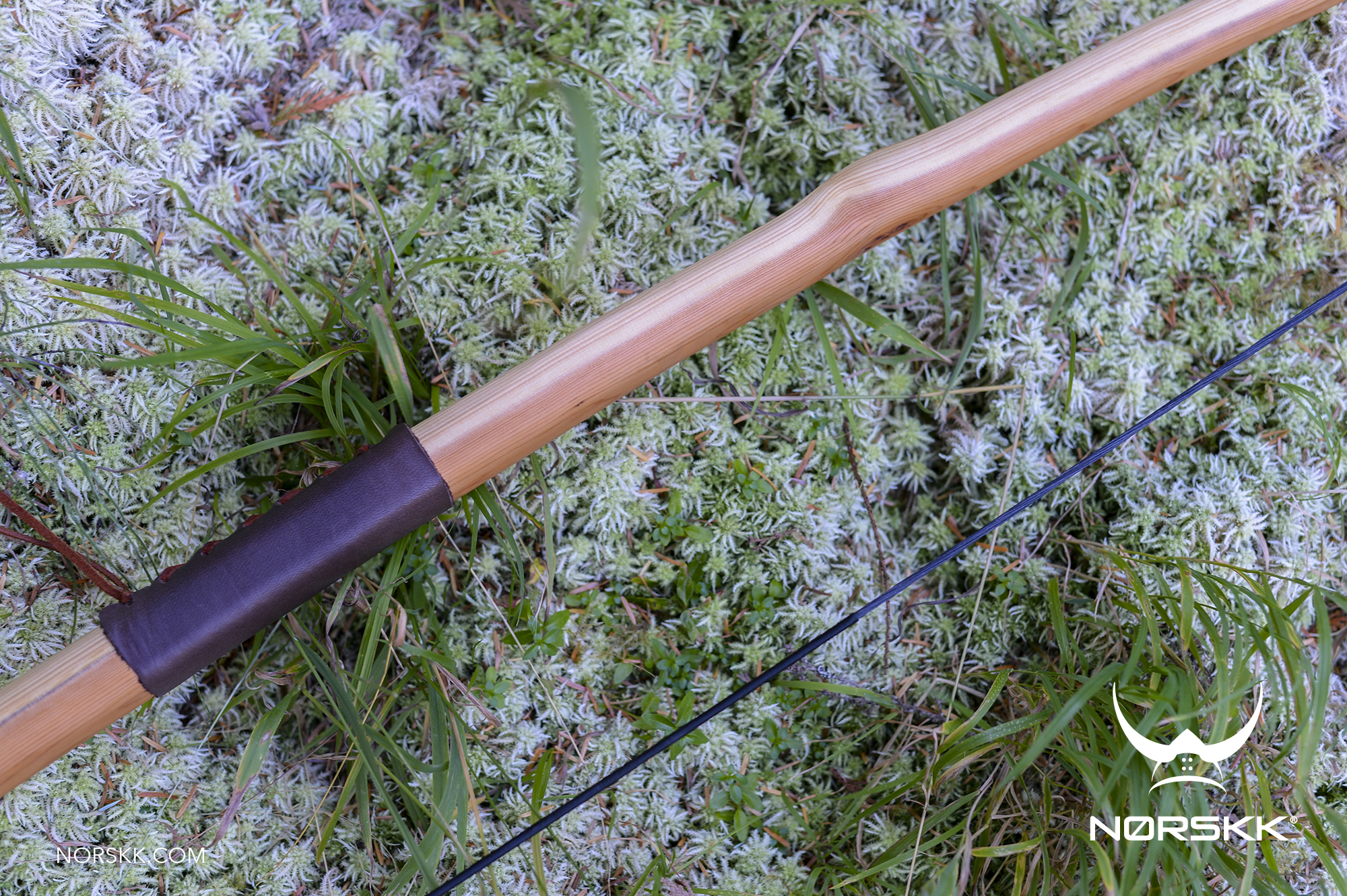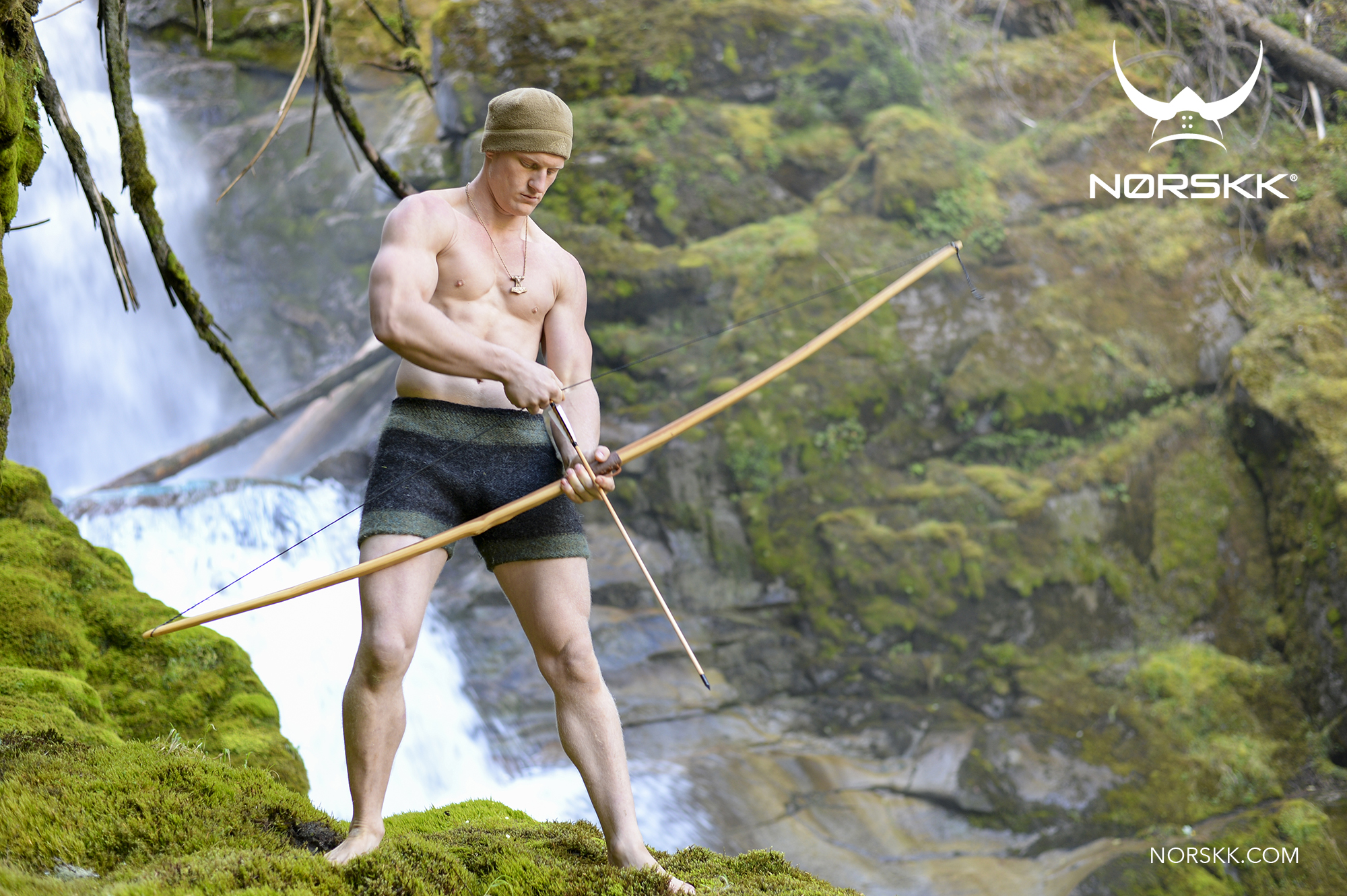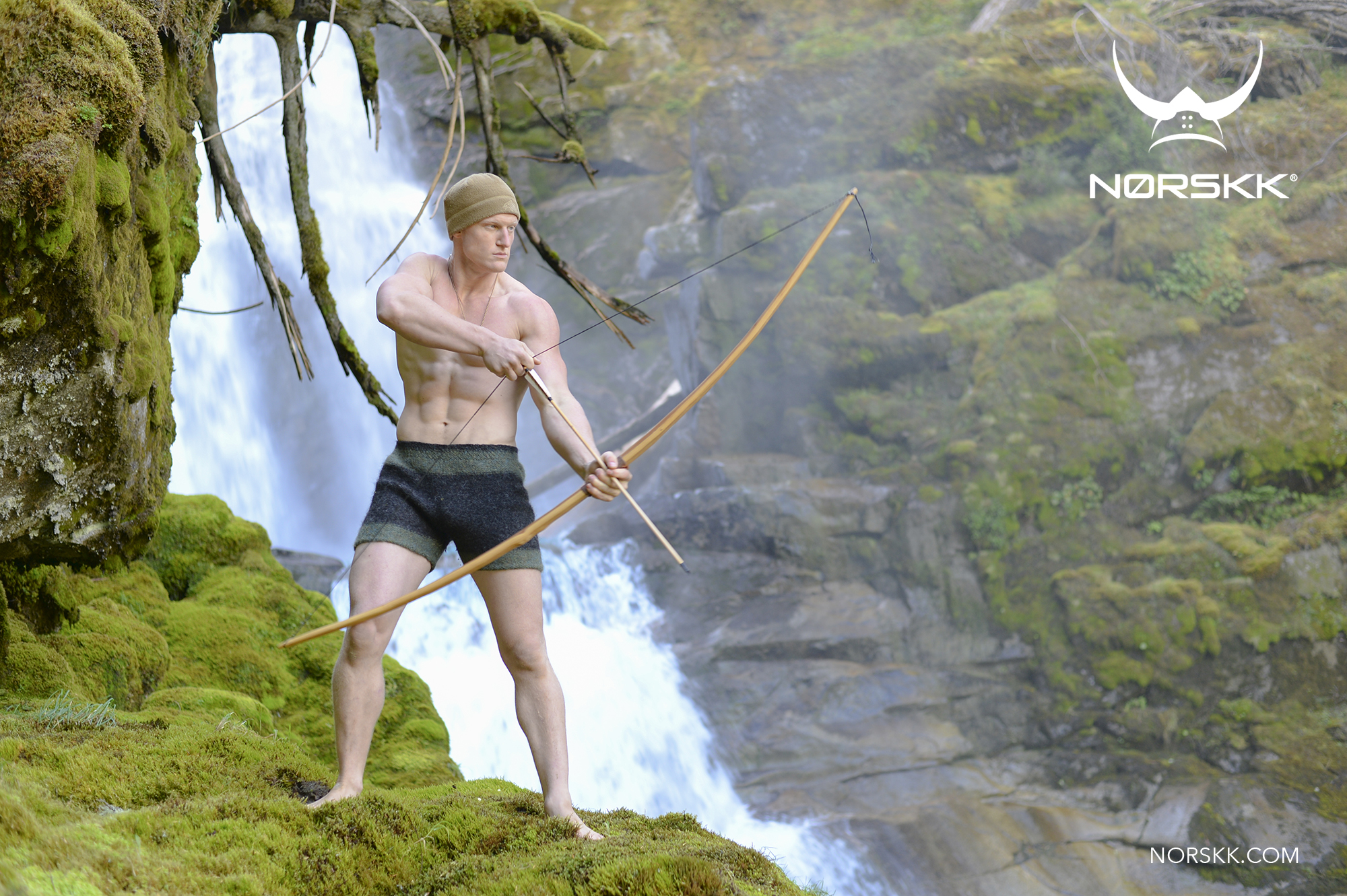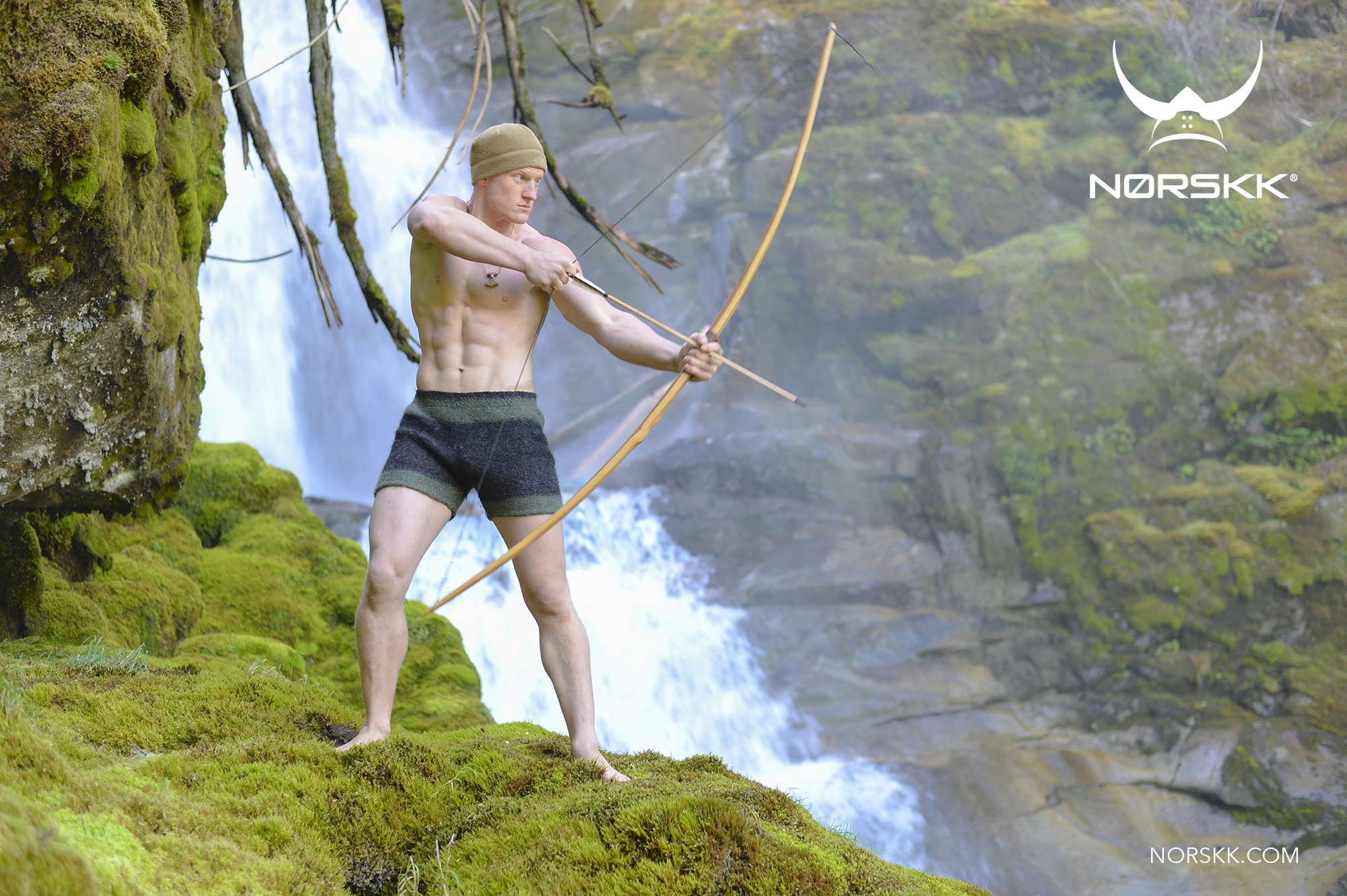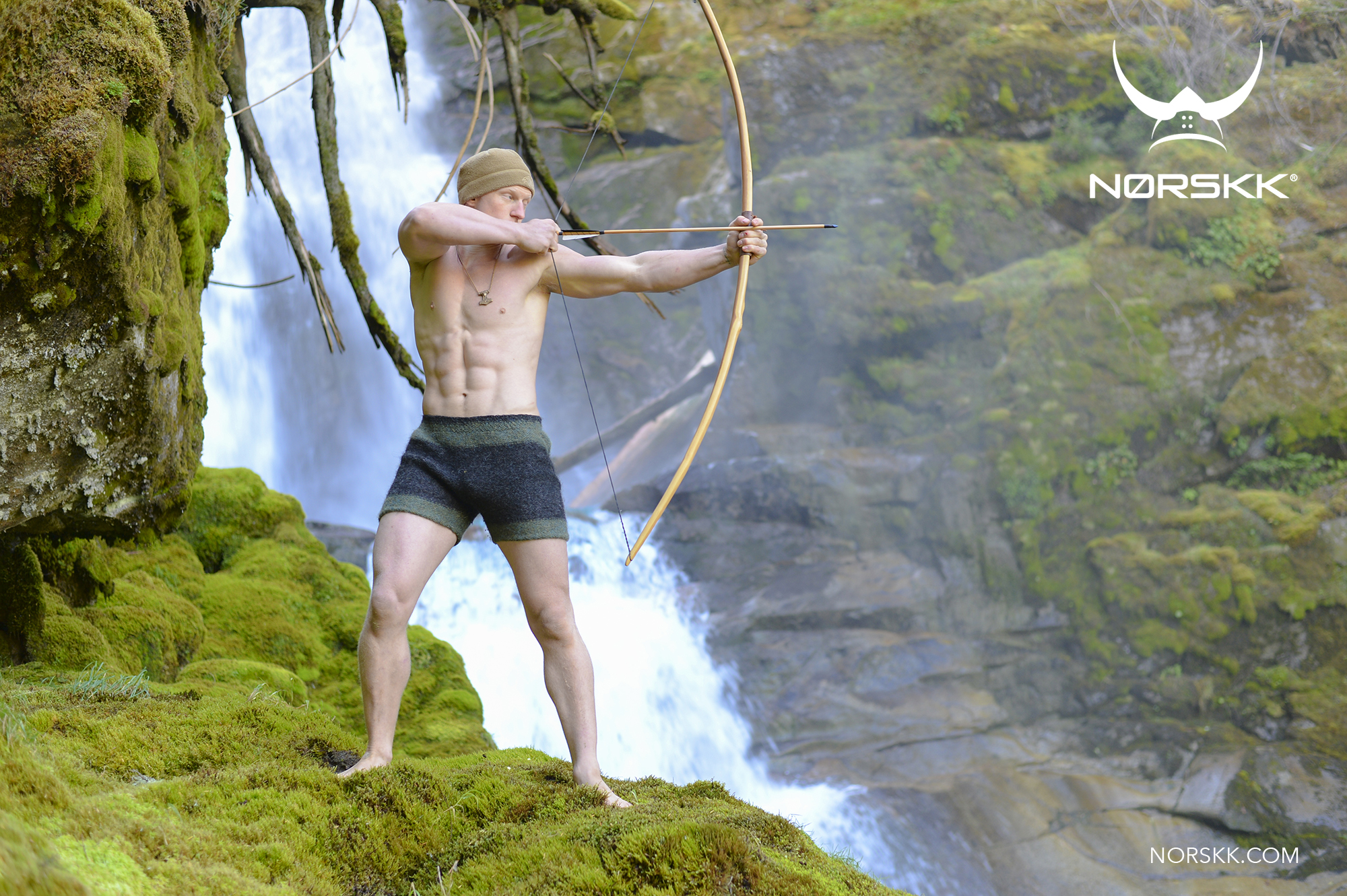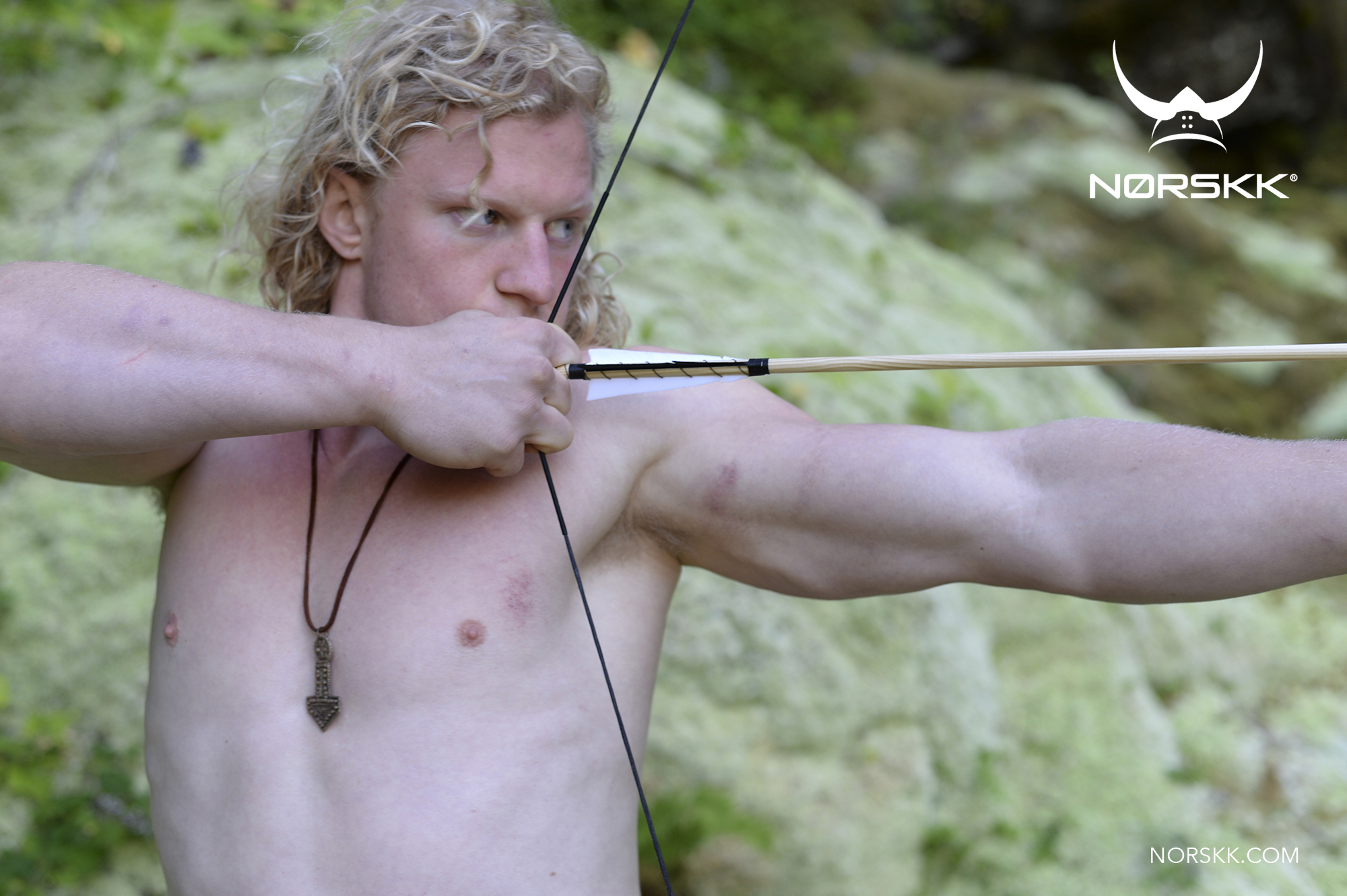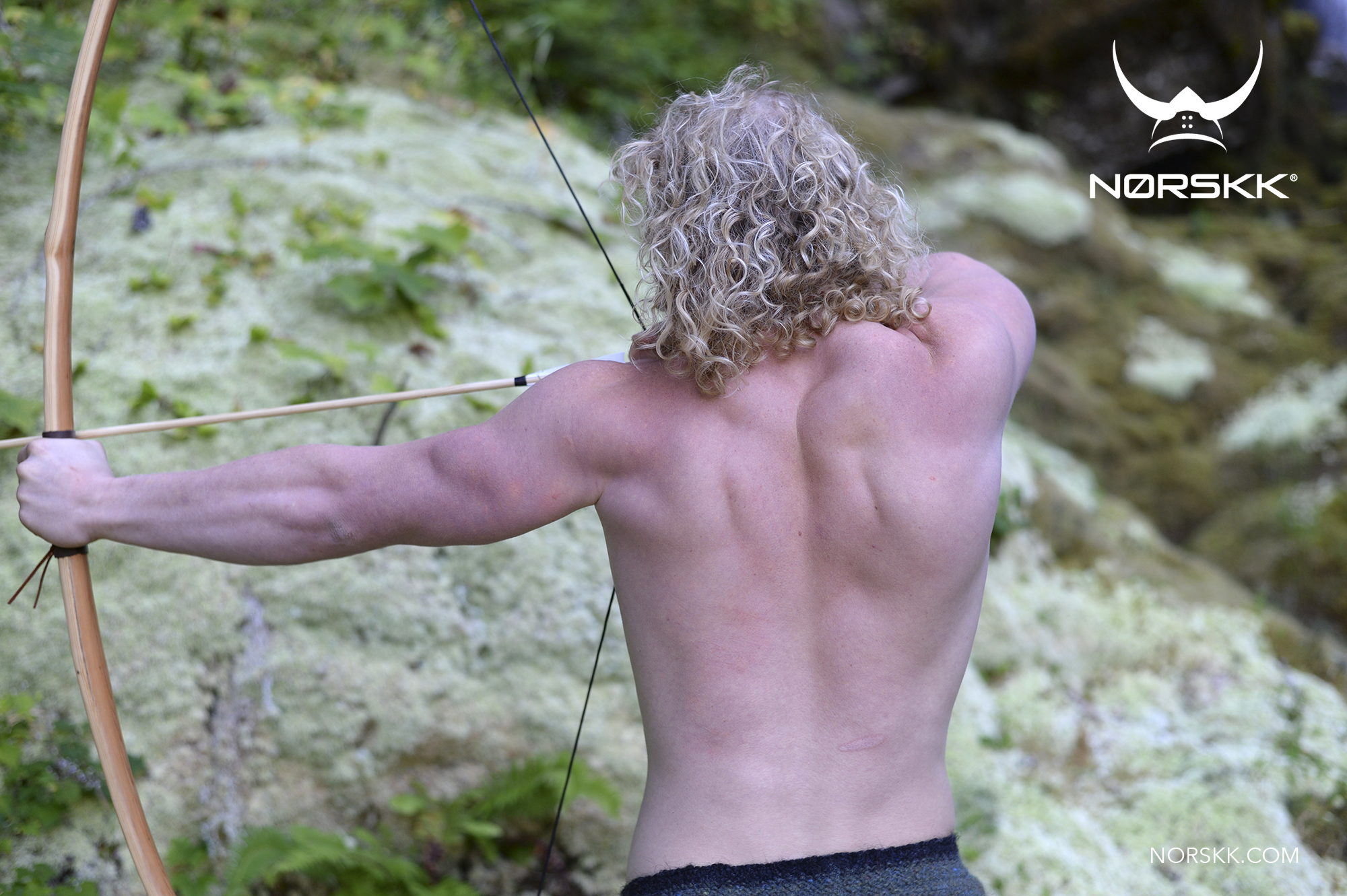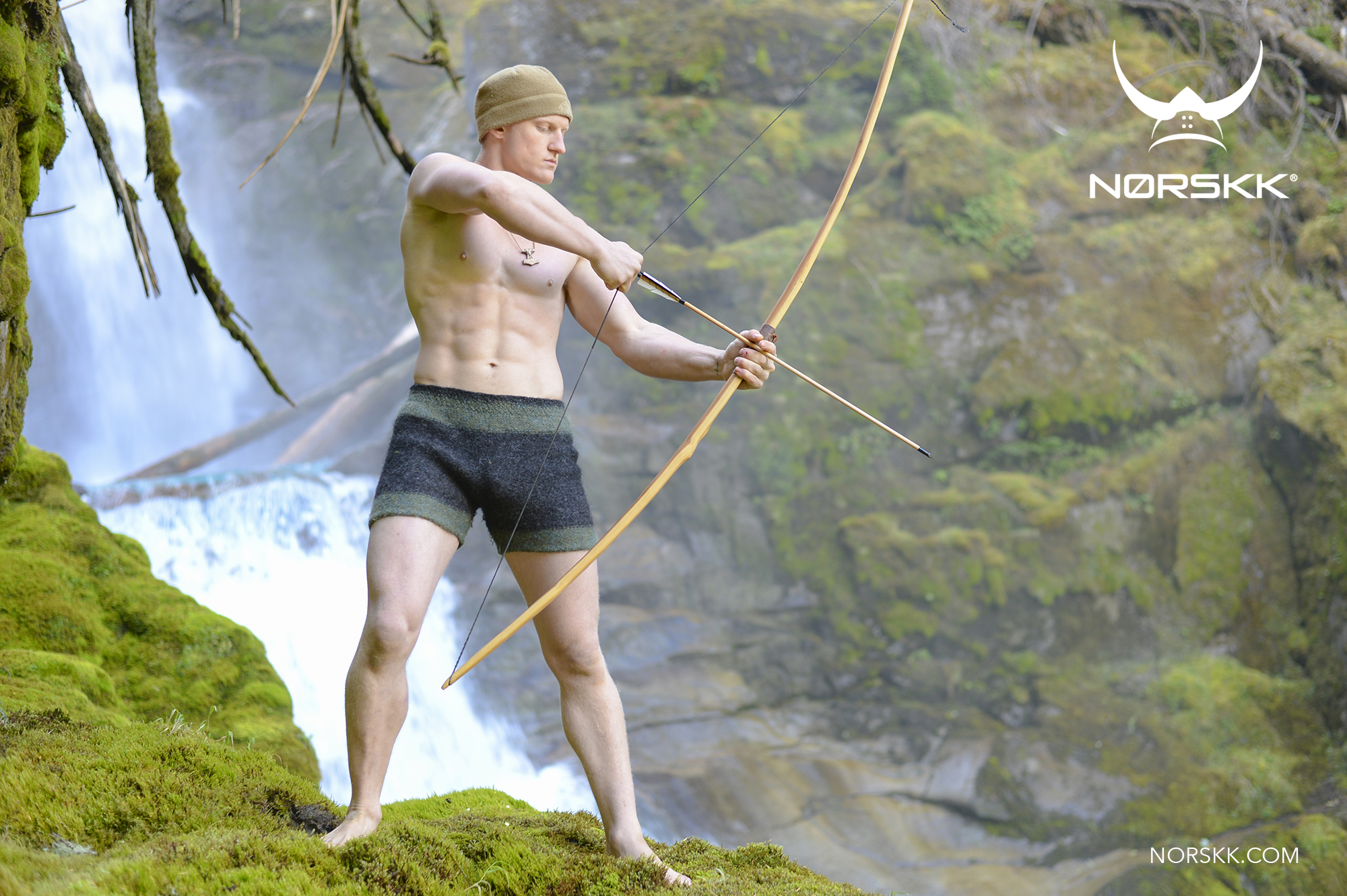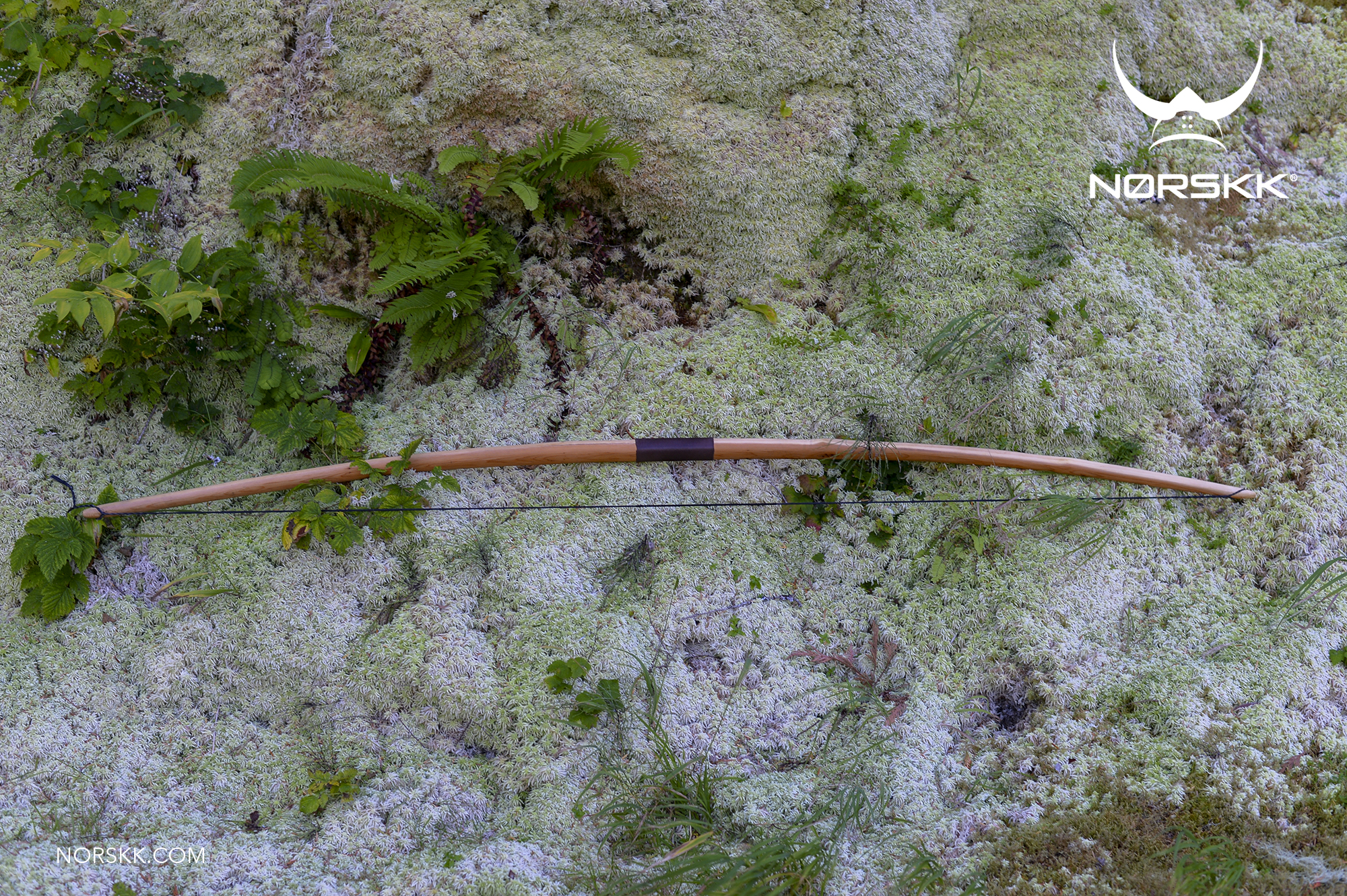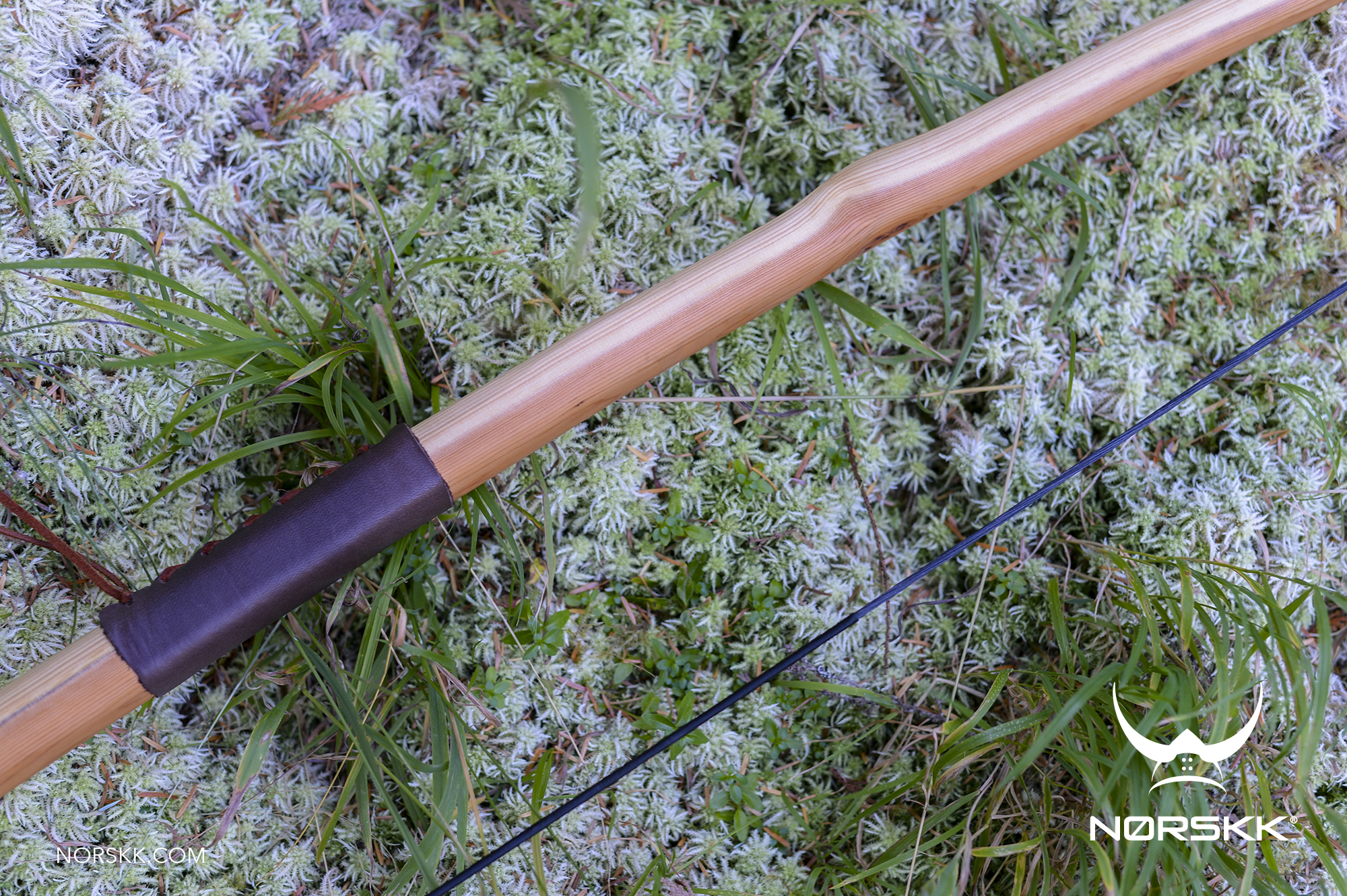 OTHER VIKING PRODUCTS
100% Natural Traditional Viking Products. Provided and handmade by Sönnungr Viking Co.